BLOG: What is cholesterol and how you can control yours
18 Jul 2022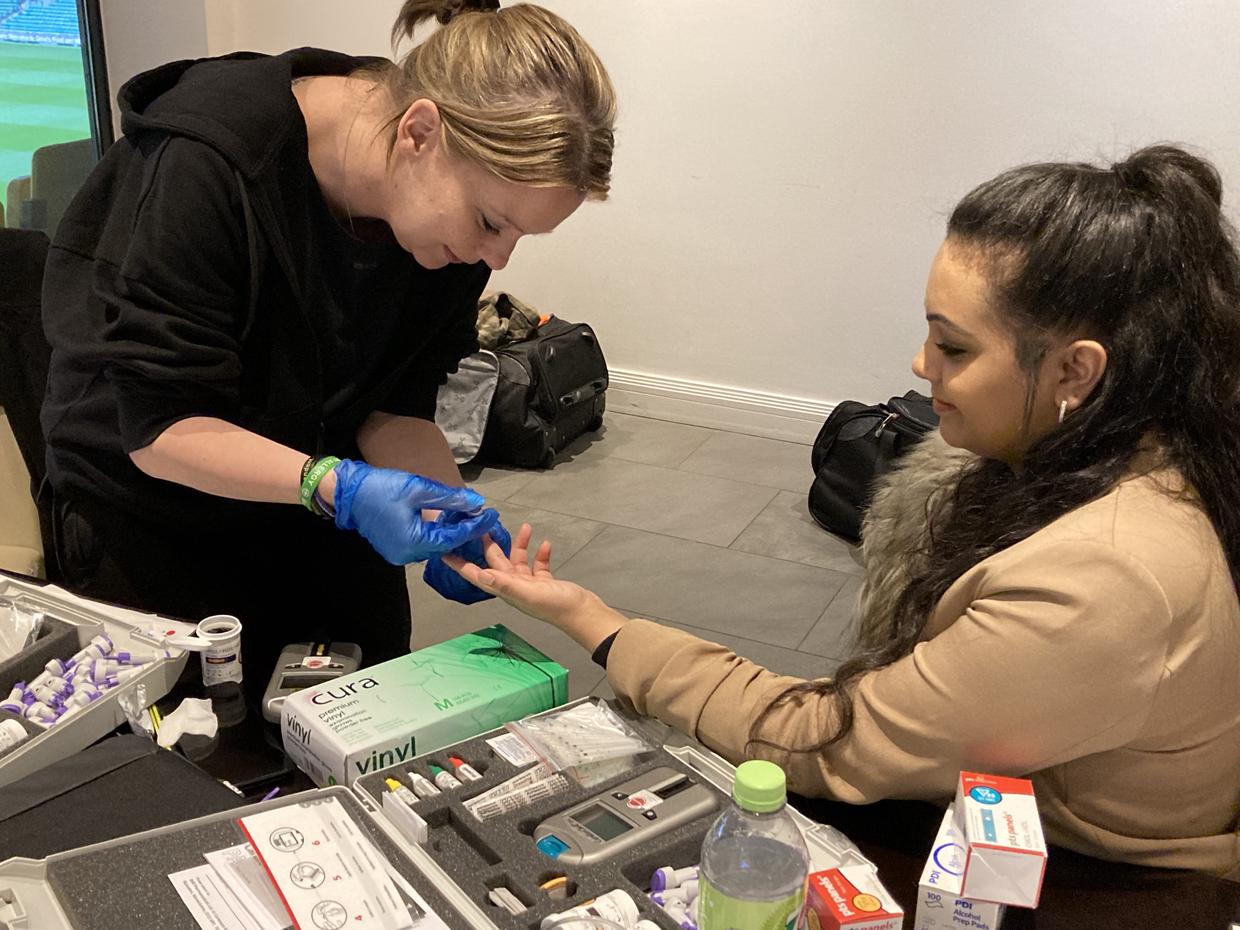 What is Cholesterol? Cholesterol is a fatty, waxy substance however it is essential to maintain a healthy life. It is found in the brain, adrenal glands, nervous tissue and skin. It is used to structure cell membranes, to manufacture steroid hormones and vitamin D within the body and it is used to produce bile acids which helps the digestion and absorption of fats in the diet.
Although you need it, having high levels of cholesterol can block your blood vessels and as a result can put you at a higher risk of developing heart problems or a stroke. There are no symptoms associated with having high cholesterol and you can only find out if you have it from a blood test. A health professional may suggest having the test if they think your levels may be too high, this could be due to age, weight, or other conditions that you may have such as high blood pressure or diabetes.
The blood test can be done either from a finger prick test or from a needle in the arm. The results determine the following: • Total cholesterol This is the overall amount of cholesterol in your blood both good and bad. • Good cholesterol is known as (HDL) We refer to this as Happy cholesterol. This is like the Mr Muscle sink cleaner of the body! This type makes you less likely to have heart problems or a stroke. • Bad cholesterol this is known as (LDL and Non-HDL) This cholesterol is referred and compared to the gunk in the U bend of the kitchen sink, without the HDL it just sits there building up and starting to block that sink. When you have a health check with Norfolk NHS Health Checks you will be told the results separately as well as your total. This way you will know exactly how much good or bad cholesterol you have in your body.
How do we control our cholesterol?
Healthy Diet To lower cholesterol it is important to reduce the fatty foods in your diet and try to stay away from those saturated fats! You want to keep a look out for those unsaturated fats and grab them! The food you can find these in are: • Oily fish, (mackerel/salmon) • Brown rice, brown bread, brown pasta • Nuts and seeds • And of course, fruit and veg!
Exercise It's not just about a healthy diet! To keep cholesterol at a healthy level it is also important to exercise and aim to do around 150mins (2 ½ hours) of physical activity a week. You could do any of the following to get your body moving: • Go for a brisk walk a couple of times a day • Download apps such as Couch to 5K • Join a local swimming pool or gym • Find the nearest fitness or dance classes
More obvious lifestyle choices will also help maintain a lower cholesterol, such as smoking and cutting down on alcohol. BUT – one step at a time, do not try and do everything at once because you will potentially go off track and give up.
Health and fitness is a journey and it is your journey, you set your aims and goals and we are here to guide you and point you in the right direction.